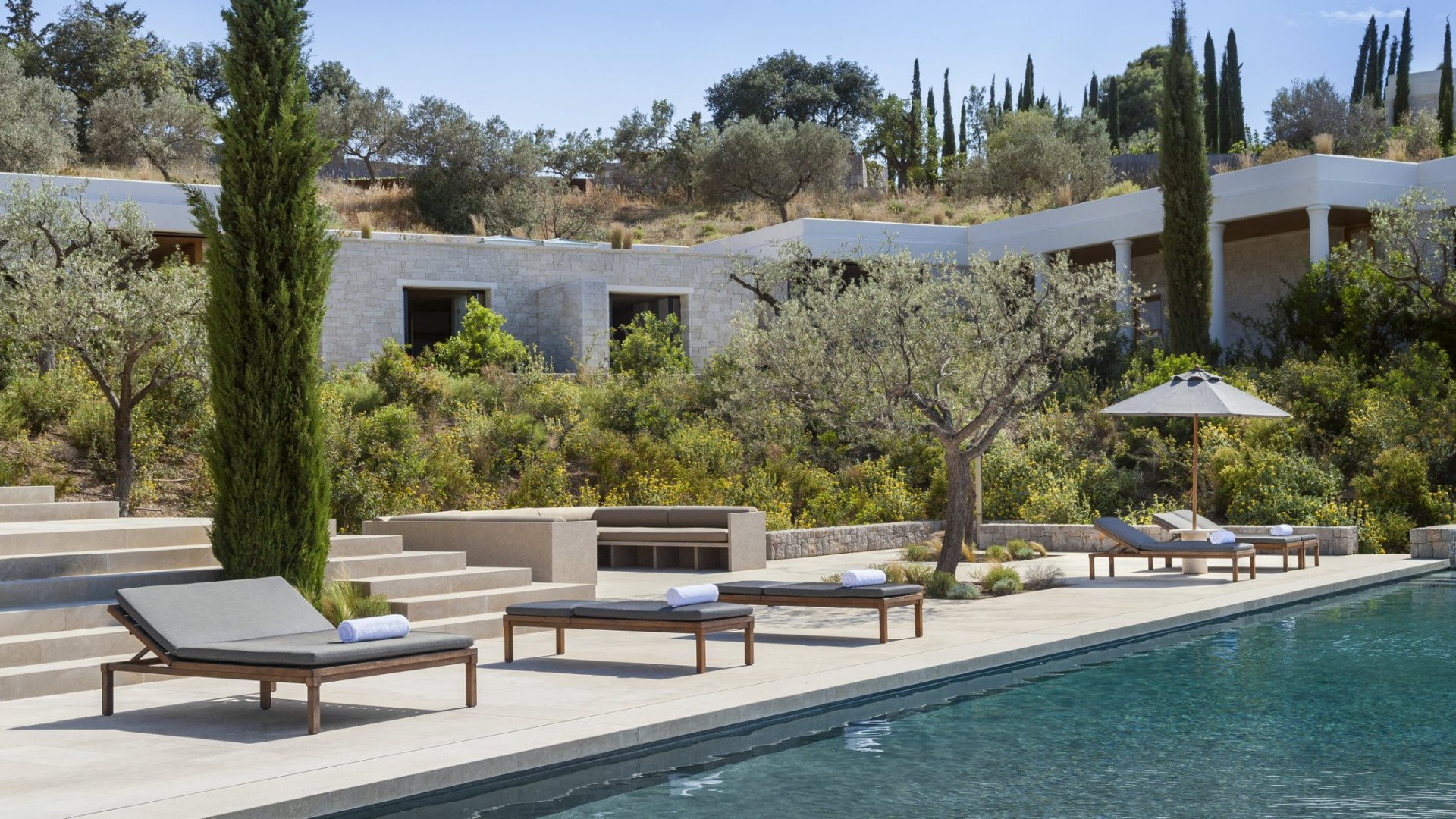 Villa 4
Porto Heli
Upon Request
Villa 4
Is a 4 bedroom luxury residence in Porto Heli located on a secluded hilltop. It features 4 en-suite bedrooms (one of which is a master bedroom) and can accommodate 8 guests. Surrounded by olive groves and overlooking the Aegean Sea, the residence provides seamless outdoor-indoor living.
Moreover, two full-time staff members (chef & host) will look after the guests in complete privacy. For that reason, you should grasp the opportunity and enjoy the personal care along with the beauty and simplicity of the villa. Relax with your friends in the spacious common areas or enjoy a day in the pool. There, you can notice that the design is strongly influenced by classical Greek architecture and thus there is an intimate and peaceful ambiance.
The 4 bedroom villa is without a doubt a home full of warmth and intimacy that meets the highest expectations. Literally, a heaven on earth where guests have endless choices. Enjoy your time with family or friends at villa 4 in Porto Heli.
*Part of the Aman Group. Thus, guests have full access to Amanzoe facilities and the Amanzoe beach club.
Extensive gardens & sea views
Bedroom 1
1 Master en-suite bedroom
Bedrooms 2 – 4
3 double en-suite bedrooms.
Living room & Dining room
Fully equipped kitchen
Study area
Wi-Fi in all areas
Private heated 24 m swimming pool
Pool house
Large media room
Shaded terrace
Garage
Athens International Airport  200,0 km
Athens to Villa 20 (by helicopter)  25 min
Epidaurus  53,0 km
Nafplion city  74,0 km
Spetses & Hydra  short boat ride
Unnamed Road, Ermionida 213 00, Greece
2 full-time staff members (chef & host) look after the guests.
House added to your favorites!